Happy 500th CNI!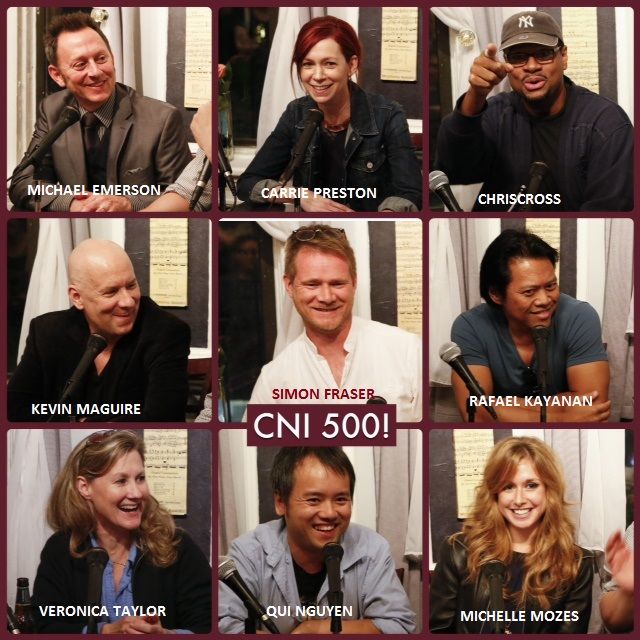 Comic News Insider celebrated it's 500th episode with a live recording in NYC last week with producer Joe Gonzalez and host Jimmy Aquino. Guests included Veronica Taylor, ChrisCross, Michael Emerson, Carrie Preston, and more! I had the privilege of being a part of this awesome milestone, and as an avid listener and fan of CNI, it was wonderful to share the live recording experience with an energetic audience. The room was filled with a variety of talent; actors, singers, and artists of all kinds.
With CNI, you never know what pleasant surprise awaits with each episode. The interviews are unrehearsed and totally real. Guests are free to say anything and everything, and the unpredictability is what makes the podcast so intriguing.
Jimmy's ability to interview conversationally is flawless. While audio can't capture Taylor's dramatic facial expressions while switching between Pokemon characters, or the spark in Emerson's eyes as he shares and reflects upon specific experiences in his career, you can still feel the strong genuine quality of natural conversation. Jimmy's guests love to share, and he loves to listen. He truly wants to know the "why"s, "where"s, "how"s, and "what"s of pop culture, and feeds the listeners' curiosity as well.
Natural conversation isn't Comic News Insider's only appeal. What makes this podcast stand out from other shows is the range of talent featured. Whether an individual has a spot on Hollywood's Walk of Fame, or a couple of hundred fans on a webcomic, everyone is a star on CNI. Listening to each episode is like finding hidden treasure. There are so many comics, songs, and people that can go unnoticed in the giant mainstream world of entertainment, but the show allows these gems a moment of spotlight. So many amazing people have been given a voice on CNI and no amount of talent is too small to slip from under Jimmy's radar.
So, happy 500th indeed, CNI! May you continue to delight your fans for another 500+ episodes…we can't wait for more!
You can listen to Episode 500 here. The complete archive is available at www.ComicNewsInsider.com.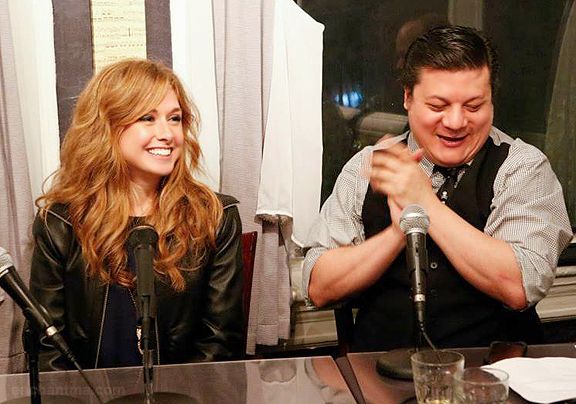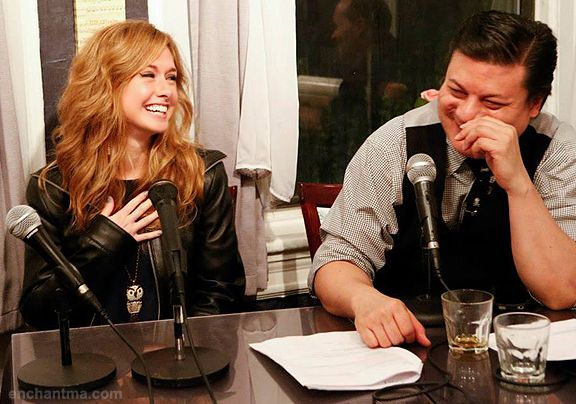 Me and Jimmy talking about BlueStreak.