Posted on
October 31, 2012
I am fortunate to have receive the most inspiring position as a creative director and crafts instructor for a girls' weekend program. From decorating dolls to planning fashion shows, this program allows girls to express themselves in every positive way, and it's my job to bring out every child's creative side. We're only two weeks in, but I'm already on a high and excited for more!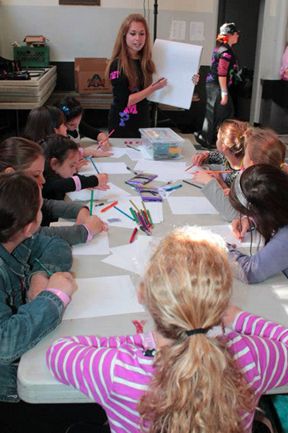 Last week, I taught girls ages 7-9 basic cartooning techniques. Every child in the group did a beautiful job, and it was inspiring to watch the girls work hard and use the steps they learned to create gorgeous drawings.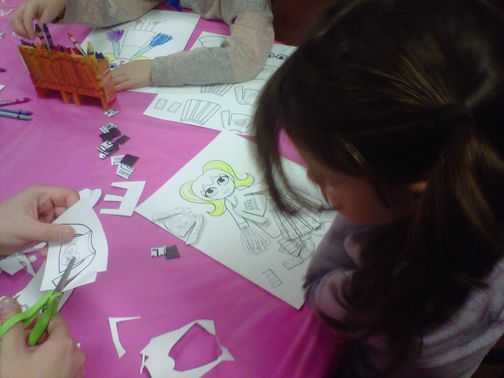 This week, I created and illustrated a paper doll template and a variety of outfits, allowing the girls to create their ideal design without limits! We celebrated our "Cheerleader Week" theme with cheers, pigtails, pompoms, and dancing! And just when they thought it couldn't get any better, we made our very own chocolate dipped snacks adorned with delicious confetti and sprinkles.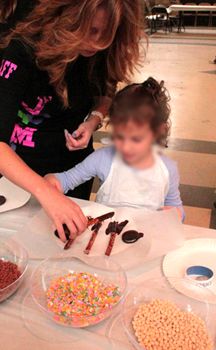 (This photo is before I got attacked with chocolate!) Needless to say, these snacks were delicious! The tween girls started a chocolate mission to get everyone covered in chocolate, including yours truly. I think I can still smell the cocoa in my hair…
Stay tuned for more updates about the fun activities I have planned for these talented young ladies!
Read More